ERASMUS+ ALIOT AIST 2017 Spring Training School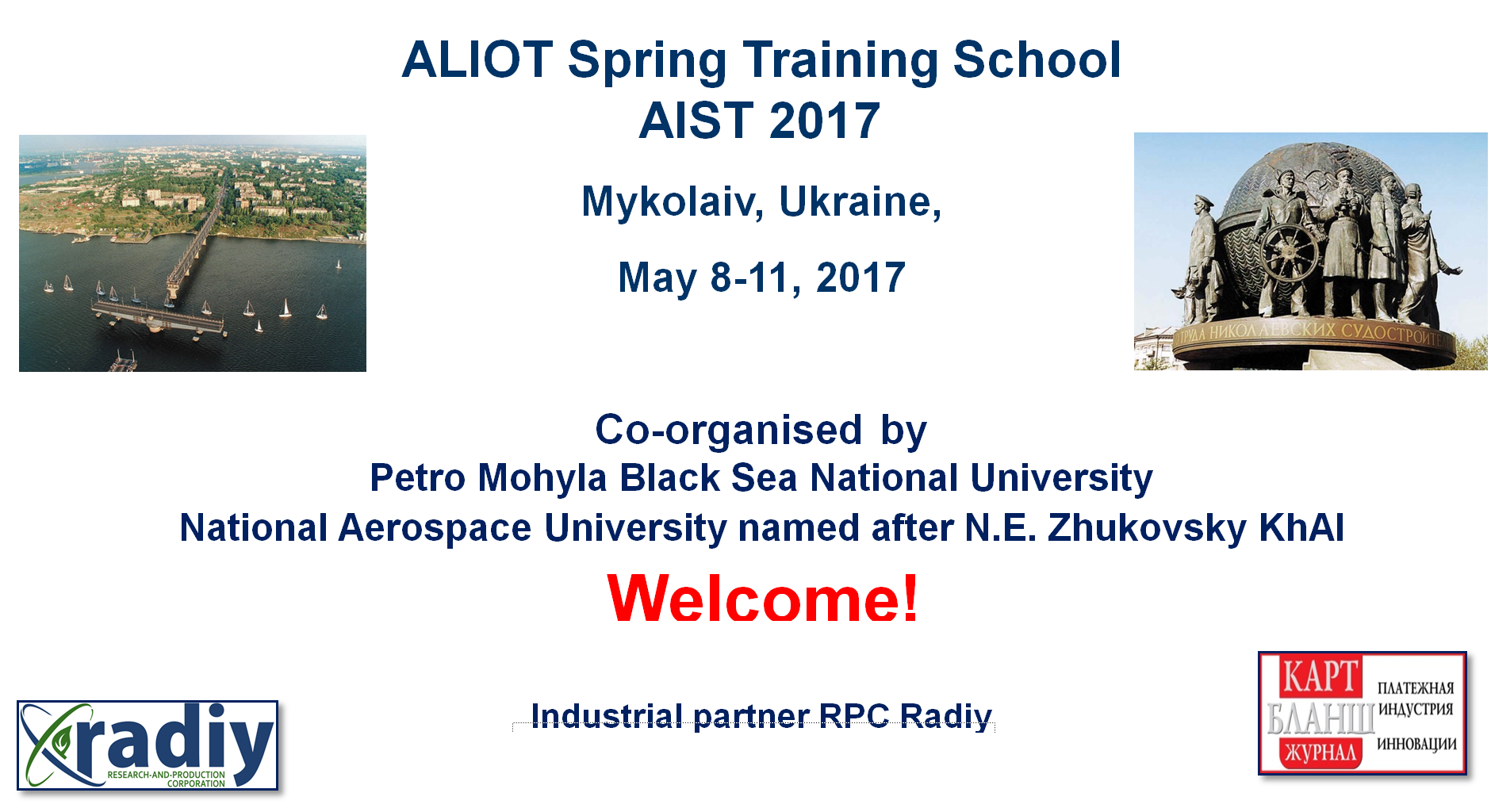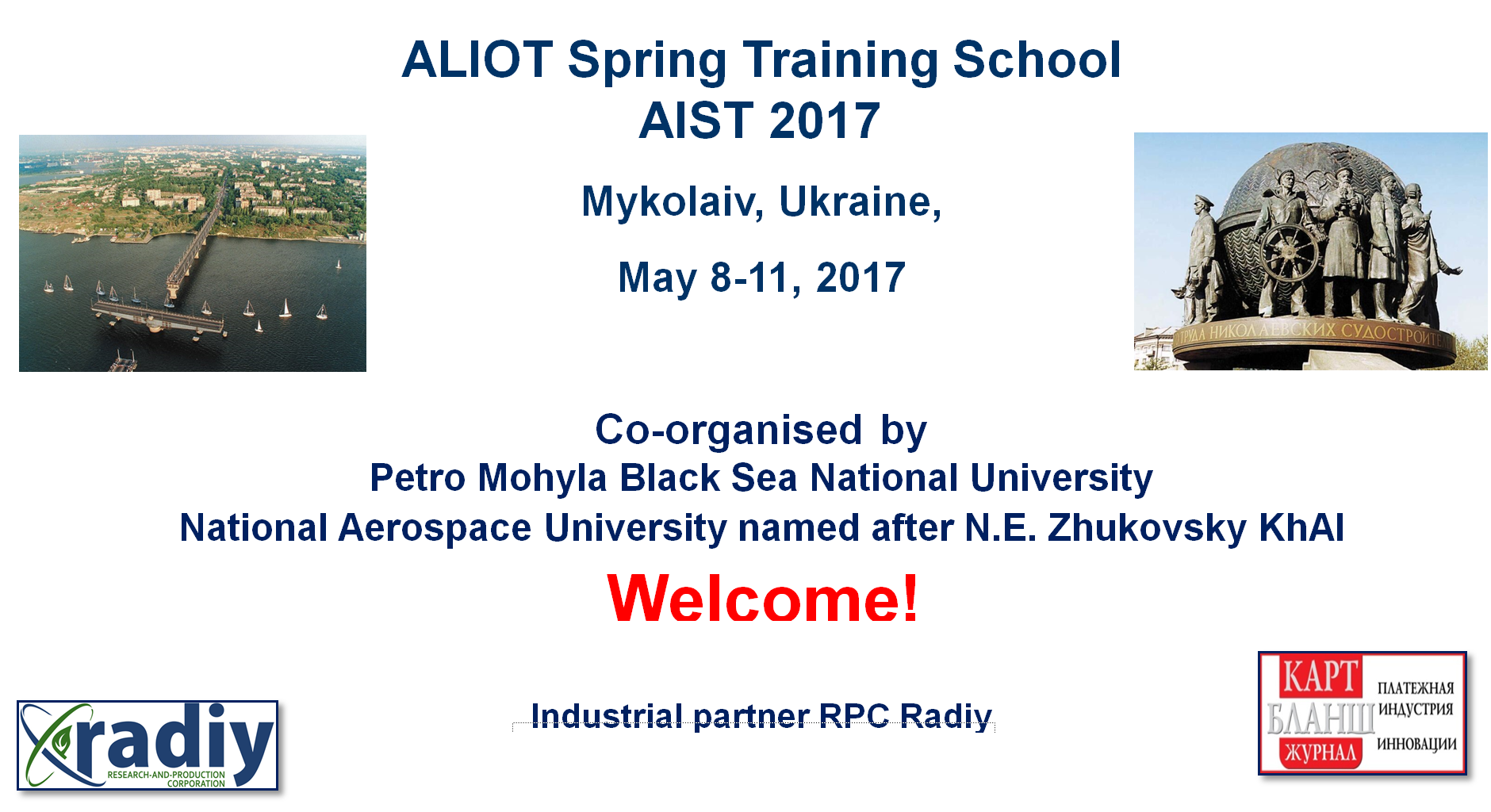 In 2017, May 8-12 the AIST 2017 Spring Training School will be held in a city Mykolaiv. It'll be co-organized by Petro Mohyla Black Sea National University and National Aerospace University named after N.E. Zhukovsky "KhAI".
More than 50 participants will participate in this event – BSc / MSc / PhD students as well as doctors, associate professors, professors, head of departments, chancellors, etc.
Senior staff will give lectures on IoT-related topics started from the level of the chip and ending with hi-tech technologies as cloud and fog computing. Lectures will cover their courses due to the matrix of responsibility developed in the frame of ALIOT project. And students will give presentations on their research on IoT-related field.
Together with the lectures, there will be 3 training sessions given to the students on safety and security of IoT.