Erasmus+ ALIOT project at cluster seminar from National Erasmus+ Office in Ukraine & HERE team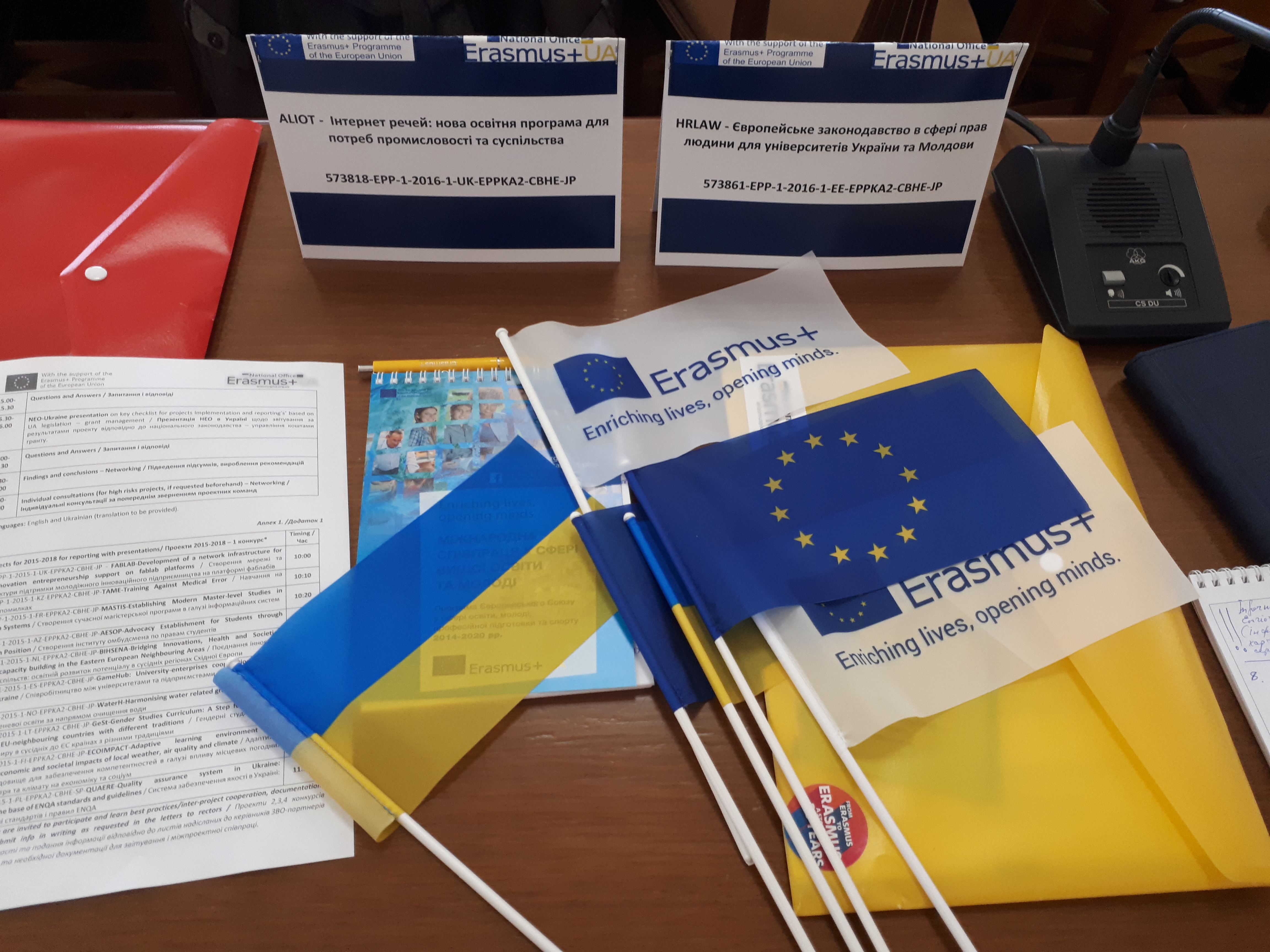 On September 20, 2018 the Education, Audiovisual and Culture Executive Agency (EACEA) and the National Erasmus + Office in Ukraine, in cooperation with the Ministry of Education and Science of Ukraine and the EU Delegation in Ukraine, supported by the Kyiv National Taras Shevchenko University held a cluster seminar for Ukrainian teams implementing projects for the development of higher education capacity Erasmus +.
Purpose of the event: the generalization of the current results of projects implementation, best practices in using grants and calls, and preventing the use of penalties in the form of a reduction in the amount of the grant.
Presentation of Belen Ensico, Project Officer, EACEA  English version
Presentation of Belen Ensico, Project Officer, EACEA Ukrainian version
During the seminar, ALIOT project representatives from National Aerospace University "KhAI" Oleg Illiashenko and Chernivtsi National University George Vorobets presented the best practices of project implementation (achieved results and access to them, documentation, grant management, etc.), informed about developments and their use and dissemination among Ukrainian colleagues.
ALIOT representatives have the opportunity to get first-hand information from Belen ENCISO, the EACEA-Brussels project manager, responsible for Ukraine, for preparing financial statements for submission to EACEA of documentation with relevant supporting and supporting documents.