Erasmus+ ALIOT Winter School WINT 2018 for students and young researchers From February 10th to February 17th, 2018, an annual international winter training school WINT 2018  School was organized in the framework of Erasmus+ ALIOT project.
WINT 2018 was held at the Chernivtsi National University.
This year WINT 2018 was dedicated to students and young researchers covering issues of Academia and Industry cooperation in the Internet of Things.
About 50 presentations were made. It covered various topics: from methods of organizing and improving the efficiency of education using IoT and other modern technologies, finishing with intelligent energy and defining the conceptual path of humanity and technosphere development.
The Winter School WINT 2018 allows young participants and students to grow up and become better, receive communication skills in three languages, including English, make new friends in our country and the foggy Albion represented by Prof. Chris Phillips and Dr. Ah-Lian Cor. But the most important thing is that, as a result of interesting and stormy discussions, the participants closely approached the elaboration of the current agenda and development concept not only in relation to the IoT, but also the whole technosphere.
Erasmus+ ALIOT WINT 2018 Agenda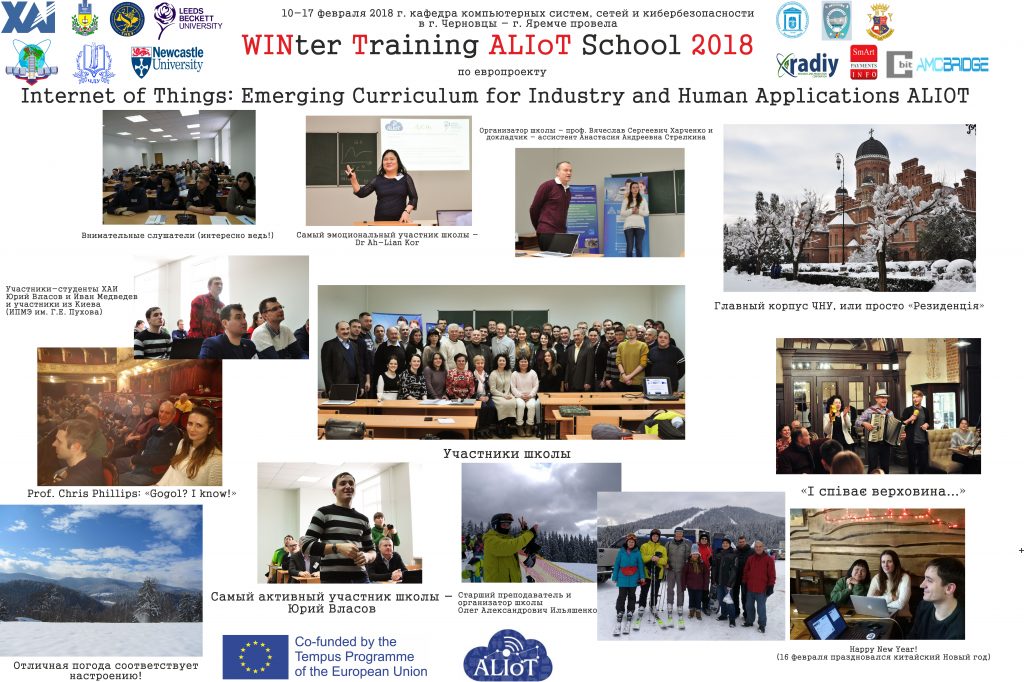 More pictures of WINT 2018 school