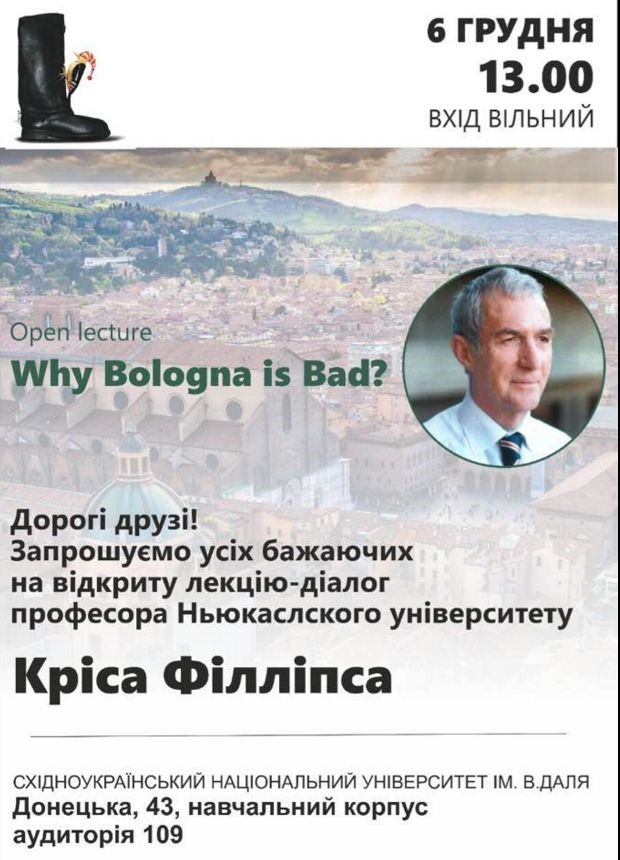 From 5 to 8 December 2018 Chris Phillips, professor of the University of Newcastle, coordinator of the ERASMUS + ALIOT project, visited V. Dahl the East Ukrainian National University (V. Dahl EUNU) on a working visit.
Professor Chris Phillips held a series of meetings and discussions with the developers of the ERASMUS + ALIOT project at the Department of Computer Science and Engineering, met with the administration of Luhansk State Medical University, visited the sight-seeing city tour on Severodonetsk, organized by the Department of International Economics and Tourism of the V. Dahl EUNU.
In addition, the program of the visit included a meeting with the V. Dahl EUNU administration, delivering public lectures, visiting private joint stock company "Impuls", participating in the fourth regional forum of innovative projects IT-2018.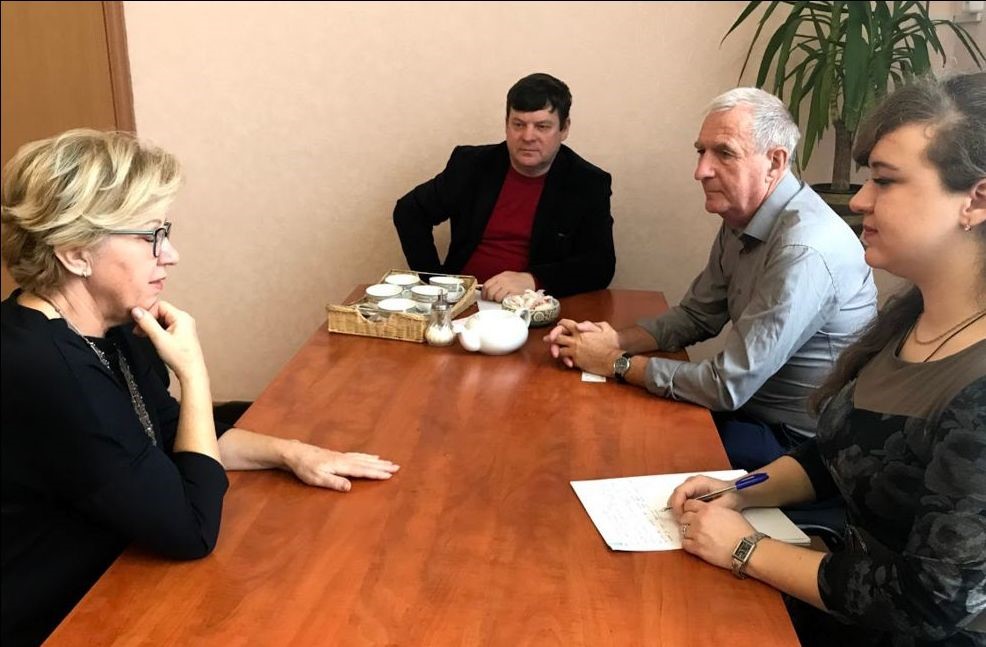 During a meeting with the V. Dahl EUNU administration, Rector Olga Porkuyan and Vice-Rector for research, education and international relations Alexander Ryazantsev, Prof. Chris Phillips spoke about the features of higher education in the UK and, in particular, at the University of Newcastle, about the conditions of study in British universities, about the activities of women in science.
On December 6, 2018, Chris Phillips, together with students and professors of the CSE department, visited the leading enterprise of the PJSC "Impulse", which is engaged in the development and implementation of modern high-tech solutions for the management of nuclear power engineering and railways.
An open lecture-dialogue on the Bologna process in EU brought together many interested listeners.
Chris Phillips shared his vision of this problem. He emphasized that the main idea and purpose of the process is very useful for students. But in practice, the implementation of the principles of the Bologna process faces a large number of problems. At the end of the lecture, students and teachers asked many questions about the peculiarities of the implementation of the Bologna Process in higher education in the UK.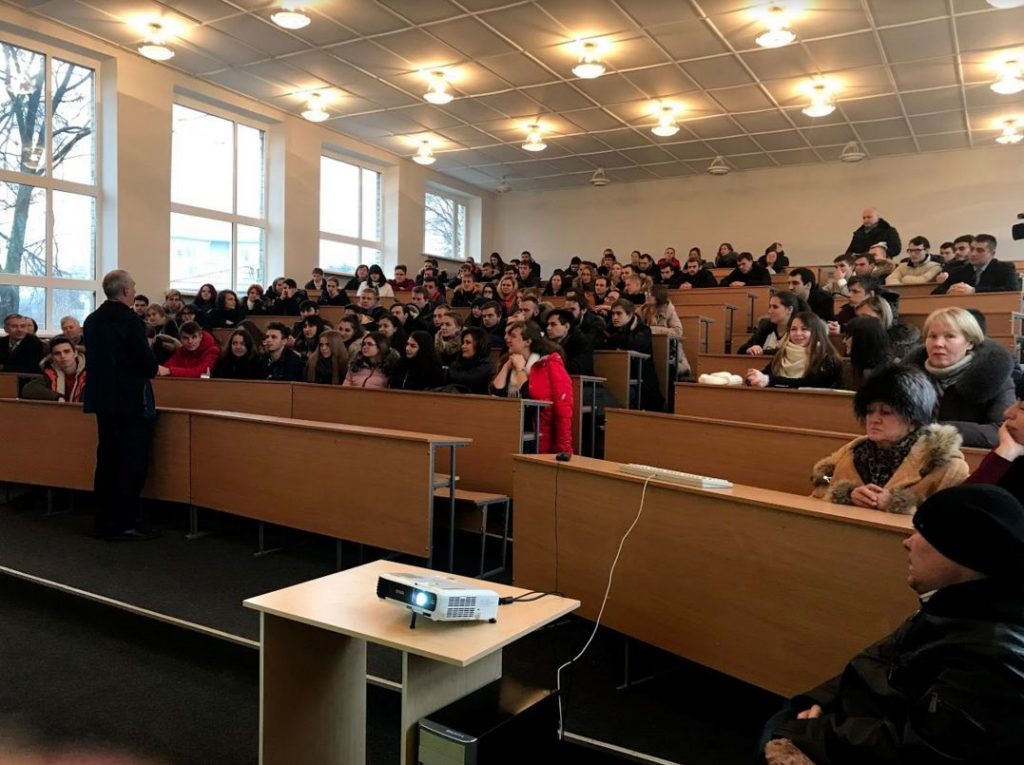 On December 7, Professor Christopher Phillips participated in the showcase and Forum of Innovation projects "IT Idea 2018", which for the fourth consecutive time gathers the most interesting works of researchers and developers of Luhansk region in 2018.
Additional informational materials and news from sites:
News on the site of PJSC "Impulse" http://www.imp.lg.ua/index.php/en/news/956-ekskursiya-prepodavatelej-i-studentov-vostochnoukrainskogo-natsionalnogo-universiteta-imeni-vladimira-dalya
News on the site of the V. Dahl EUNU  https://snu.edu.ua/?p=27338
News on Facebook https://www.facebook.com/snu.edu.ua/posts/2247716628842286
The site of the IT Idea forum  http://idea.turion.info
Proceedings of the IT Idea forum