Presentation of teaching and research results by EUNU team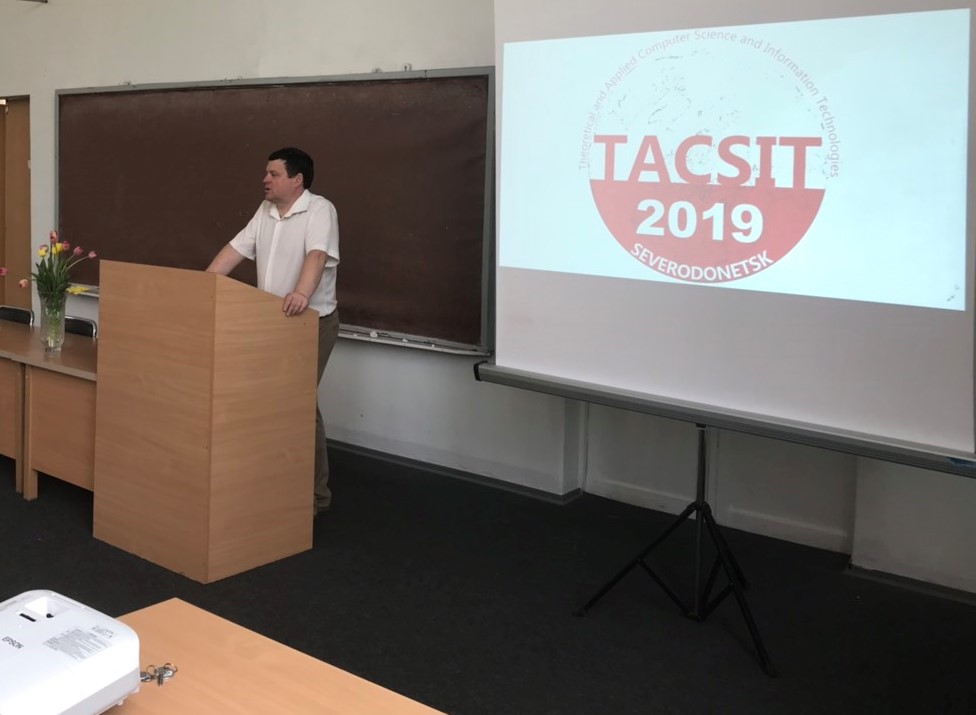 On May 8, 2019, the Third International Theoretical and Applied Computer Science and Information Technologies (TACSIT-2019) was held in Severodonetsk at Volodymyr Dahl East Ukrainian National University organized by the Computer Science and Engineering Department.
The teaching and research results prepared in the framework of ALIOT project was presented on special session "Machine and Deep Learning for IoT and Robotics".
Teachers, bachelors, masters and Ph.D. students from Severodonetsk, Kharkiv, Kyiv, and New Delhi participated in the conference. Vice-Rector for Scientific – Educational Affairs and International Cooperation, Dr.S., Prof. Oleksandr Ryazantsev and Head of the Computer Science and Engineering Department, Dr.S., Prof. Inna Skarga-Bandurova are welcome the participants and opened the conference. Masters and Ph.D students participated in events with a presentation.